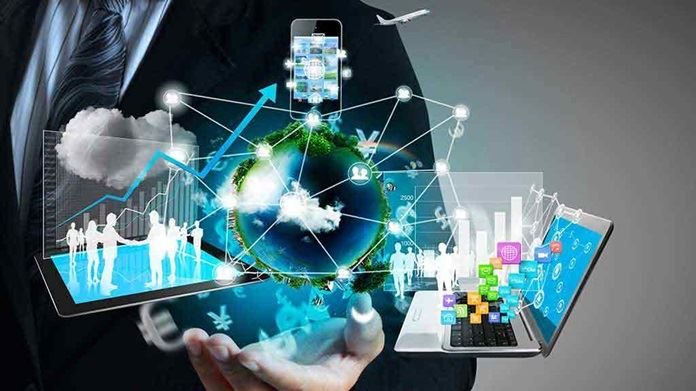 As a vocation proficient that has been progressing in the work environment; you have a need to keep awake to date on the flood of new advances that influence your activity execution and day by day obligations.
Regardless of whether you work in the workplace or out in the field; the most recent couple of years have achieved an abundance of new advancements that make you progressively effective, gainful and in particular to bosses a productive worker.
With this new innovation however comes the need as a vocation searcher and representative for you to keep awake to date and mindful of the progression of these new advances around you.
In the present commercial center bosses anticipate that current and new representatives should have a solid comprehension of advanced mobile phones, online stages/profitability applications, and web based life. These applications are the premise of numerous everyday exercises that all representatives need to interface with to be a beneficial worker (MS Office Suites, Email Platforms, Facebook, Twitter,etc..).
Past these fundamental applications are industry explicit applications for designing, development, promoting, business improvement, and so forth. (SaleForce.com, CRM's, Primavera, JD Edwards, and so on..) that are altogether essential gifts a representative needs to need to work day by day and advance inside an association.
Proficiency is the situation today for managers. "How would we make our representatives progressively beneficial, by using innovation effectively.." Employers see the requirement for effectiveness and innovation permits them to decrease costs, increment proficiency and oversee ventures corporate wide all in all.
So as a worker here are a couple of tips to remain in front of the innovation patterns in your industry.
1. First evaluate what innovations are being utilized in your workplace as of now? Do you have the capability in those applications? If not begin learning them..
2. Inspect how your industry is using innovation outside of your working environment. Buy in to exchange diaries, read item audits, read engineer sites, and so forth to keep awake to date on the most current patterns in the commercial center. For what reason are bosses using this product, how are they utilizing it, and what advantages will it have explicitly to your work environment. Realize what patterns are progressing in your industry.
3. Put resources into your prosperity!! Take instructional classes, online classes, go to workshops, or career expos and figure out how to utilize these best in class innovations.
4. Cooperate with your IT division. Most IT experts are very much aware of the current innovations and creating patterns for your industry. Take your IT director to lunch or sit and talk with them over some espresso about your organization's current innovation and things you have found in the commercial center. Request to be engaged with BETA testing new innovations that they might be executing.
The interest for productive innovation will keep on advancing in the years ahead, and become even an increasingly coordinated piece of our lives and work. Keeping awake to date on these new innovative advances will expect you to accomplish some work, yet the prizes and advances to your vocation will make it well justified, despite all the trouble.
read more
read more
read more
read more
read more
read more
read more
read more
read more
read more
read more
read more
read more
read more
read more
read more
read more
read more
read more
read more
read more
read more
read more
read more
read more
read more
read more
read more
read more
read more
read more
read more
read more
read more
read more
read more
read more
read more
read more
read more
read more
read more
read more
read more
read more
read more
read more
read more
read more
read more
read more
read more
read more
read more
read more
read more
read more
read more
read more
read more
read more
read more
read more
read more
read more
read more
read more
read more
read more
read more
read more
read more
read more
read more
read more
read more
read more
read more
read more
read more
read more
read more
read more
read more
read more
read more
read more
read more
read more
read more
read more
read more
read more
read more
read more
read more
read more
read more
read more
read more
read more
read more
read more
read more
read more
read more
read more
read more
read more
read more
read more
read more
read more
read more
read more
read more
read more
read more
read more
read more
read more
read more
read more
read more
read more
read more
read more
read more
read more
read more
read more
read more
read more
read more
read more
read more
read more
read more
read more
read more
read more
read more
read more
read more
read more
read more
read more
read more
read more
read more
read more
read more
read more
read more
read more
read more
read more
read more
read more
read more
read more
read more
read more
read more
read more
read more
read more
read more
read more
read more
read more
read more
read more
read more
read more
read more
read more
read more
read more
read more
read more
read more
read more
read more
read more
read more
read more
read more
read more
read more
read more
read more
read more
read more
read more
read more
read more
read more
read more
read more
read more
read more
read more
read more
read more
read more
read more
read more
read more
read more
read more
read more
read more
read more
read more
read more
read more
read more
read more
read more
read more
read more
read more
read more
read more
read more
read more
read more
read more
read more
read more
read more
read more
read more
read more
read more
read more
read more
read more
read more
read more
read more
read more
read more
read more
read more
read more
read more
read more
read more
read more
read more
read more
read more
read more
read more
read more
read more
read more
read more
read more
read more
read more
read more
read more
read more
read more
read more
read more
read more
read more
read more
read more
read more
read more
read more
read more
read more
read more
read more
read more
read more
read more
read more
read more
read more
read more
read more
read more
read more
read more
read more
read more
read more
read more
read more
read more
read more
read more
read more
read more
read more
read more
read more
read more
read more
read more
read more
read more
read more
read more
read more
read more
read more
read more
read more
read more
read more
read more
read more
read more
read more
read more
read more
read more
read more
read more
read more
read more
read more
read more
read more
read more
read more
read more
read more
read more
read more
read more
read more
read more
read more
read more
read more
read more
read more
read more
read more
read more
read more
read more
read more
read more
read more
read more
read more
read more
read more
read more
read more
read more
read more
read more
read more
read more
read more
read more
read more
read more
read more
read more
read more
read more
read more
read more
read more
read more
read more
read more
read more
read more
read more
read more
read more
read more
read more
read more
read more
read more
read more
read more
read more
read more
read more
read more
read more
read more
read more
read more
read more
read more
read more
read more
read more
read more
read more
read more
read more
read more
read more
read more
read more
read more
read more
read more
read more
read more
read more
read more
read more
read more
read more
read more
read more
read more
read more
read more
read more
read more
read more
read more
read more
read more
read more
read more
read more
read more
read more
read more
read more
read more
read more
read more
read more
read more
read more
read more
read more
read more
read more
read more
read more
read more
read more
read more
read more
read more
read more
read more
read more
read more
read more
read more
read more
read more
read more
read more
read more
read more
read more
read more
read more
read more
read more
read more
read more
read more
read more
read more
read more
read more
read more
read more
read more
read more
read more
read more
read more
read more
read more
read more
read more
read more
read more
read more
read more
read more
read more
read more
read more