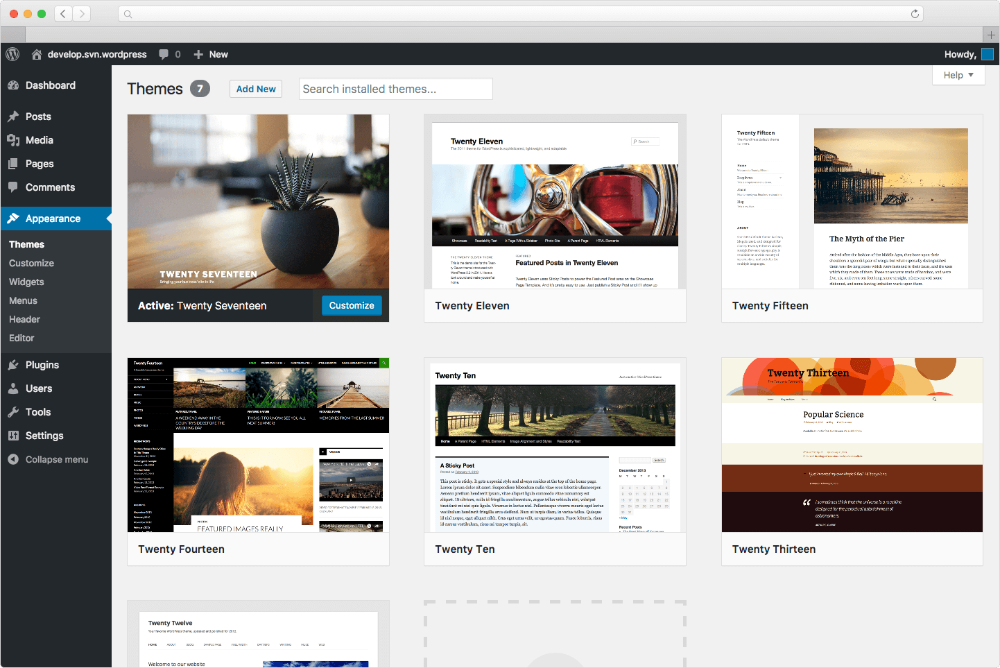 Leveraging your online visibility is easy when you own a WordPress site. With plenty of free plugins, user-friendly features, and lightweight themes, you can quickly rank your site. However, a professional assistance with the right search engine optimization techniques would be crucial, particularly when you have zero expertise. This explains why startups and new businesses using WordPress sites collaborate with established digital marketing companies.
As a business owner or marketer, you would be serious about your traffic inflow, right? It's time to talk about the best SEO strategies to optimize your site's natural referencing.
Basics of WordPress site search engine optimization
While it is easy to get too technical with SEO, you can keep things simple. With a professional hand to work on your SEO, you can focus on your business. Here, you will get to know certain easy strategies that can help your website rank higher.
Visibility settings
In a WordPress site, there's a default option that might conceal your website from Google or other search engines. This option is present, so that you can work on the website design and other elements before it appears before the public.
However, if this option gets enabled automatically, search engines might not be able to locate your site. You may visit the 'Search Engine Visibility' section under 'Settings' and uncheck the box that prevents search engines from getting the site indexed.
Using SEO-friendly URLs
Well, here you would require professional knowledge on search engine optimization. Given that most business owners lack this expertise, they count on SEO experts.
Each page of your website would be having a particular URL. Now, you need to alter this URL structure by editing the same. Besides, the structure should contain your primary keyword, which boosts the website's rank. Moreover, the URL structure should be readable by both search engines and humans.
It takes adequate skills and diplomacy to determine the primary keyword for your site. This is where SEO experts carry out keyword research and competitor analysis to find a high-ranking keyword for your website.
Use a free SEO plugin
The best thing about WordPress is the availability of several free SEO plugins. Particularly, with Yoast SEO, you would have a comprehensive tool to boost your WordPress site search engine optimization. Even beginners can use these plugins, and they are designed to get your pages optimized in quick time.
Of course, the WordPress CMS displays certain behaviors that would hamper your SEO. With these free tools in place, you can correct these erratic behaviors. For instance, certain pages on WordPress might tend to create internal duplicate content. Using plugins, you can eliminate these flaws. Moreover, they would help you optimize your meta tags and title tags. In case you are not familiar with these elements, hire an SEO expert to work on these technicalities.
Adding XML sitemaps
Using XML Sitemaps enables website owners to get every page on the site listed in a formatted file. In this regard, you must note that adding sitemaps won't be boosting your ranks. However, it eases up the task for Google and other search engines to locate your content. Experts often use the AIOSEO plugin to add these sitemaps.
Hiring experts WordPress site SEO: Does it work?
Of course, you would benefit from hiring seasoned SEO professionals for WordPress site. With tight competition on the digital landscape for business, you cannot substitute professional experience, after all. Collaborating with a digital marketing company would be a logical move on your end. Right from keyword analysis, website auditing, to deploying on-page SEO tactics, the established service providers comprehensively assist their clients. Besides, you would benefit from other strategies like backlinking, web listing, local referencing, and most importantly analytics.
No wonder, why leading businesses coordinate with search engine optimization experts to leverage their online visibility.